In 1995 I was invited to appear on the world famous "Tonight Show" with Jay Leno in Hollywood. This was not just a normal guest appearance this was very special show and I was so pleased out of all the special acts in the world I was the one they had chosen. I appeared on the 40th anniversary of the show which was originally hosted by the famous Steve Allen and it was his 70 Birthday, plus the show had just moved to a brand new studio.

For my special guest appearance they had transported the world famous Mini Cooper car to America for me to balance, but first they had Steve Allen surprise birthday treat from the show, was to balance him on his head I did so with great pride. He said to the audience (I WISH YOU WOULD STOP THAT LOUSY APPLAUSING I COULD GET KILLED UP HERE) I went on then to balance the Mini Cooper for 15 seconds when Jay Leno came up to whilst I still had the car balanced on my head to shake my hand.

I was invited back again in 2004 where I made a new world record balancing 235 full pints of beer on my head.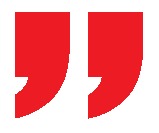 I got a standing applause whilst doing the record and after. The next guest walked on as I walked off and the cheers changed to boo s as Simon Cowell walked on."